Best Stage Decoration Services in Gurgaon, Delhi/NCR
When it comes to event planning, stage design should be one of the first considerations. It's critical to concentrate on the intricacies and specifics if you want your event to stand out amongst the crowd.
One of the primary things to work on during the preparation of an event is the 'Stage Decoration'. Whether you are hosting a large-scale business event with 500+ people or a local forum with a smaller audience, your event's stage design is crucial. The stage design for an event has many different parts, and it's crucial to make sure you are getting the most out of each one. You want your stage to be a living, breathing representation of your company, brand, and message.
With so many alternatives on the market today, it's difficult to tell which the greatest fit for your event is. Go through some of DG Event's favorite methods to create a stage, as well as how we think you can make the most of your stage design for your next event.
Different Types of Stage Decoration Offered By Us:
Balloon decoration
Flower decoration
Music and light decoration
Frill decoration
Theme decoration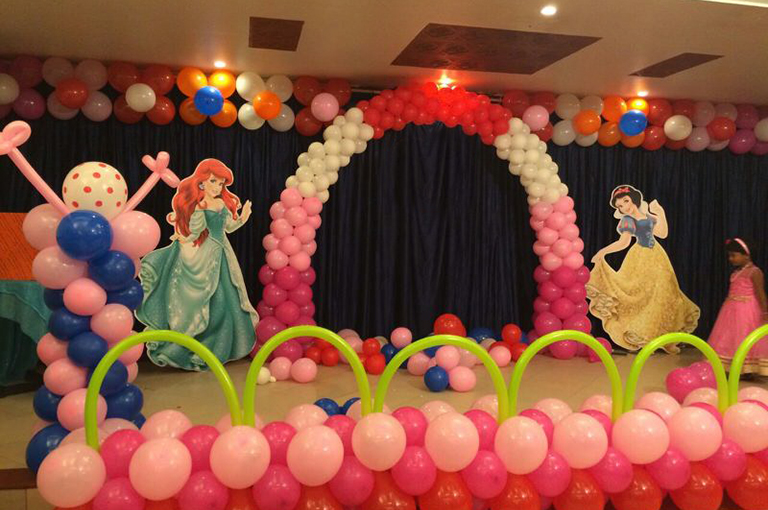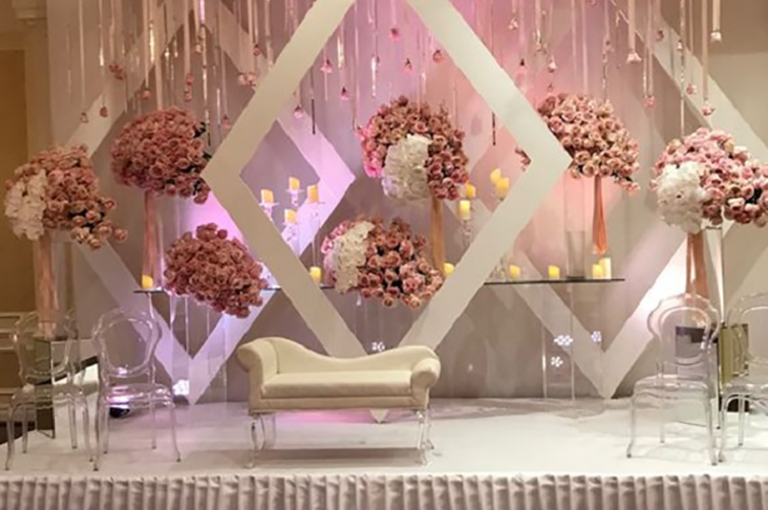 Pioneer in Providing Innovative Stage Decoration Services
DG Event has been working in this industry for several years, assisting consumers who require wedding décor materials. We offer unique decorative things for a variety of occasions and requirements. We provide a wide range of design requirements, including artificial flowers, furniture, lighting, picture booths, completely decorated stage supplies, and much more.
Finest Wedding Stage Decoration
Weddings are the events, where there is the utmost need of stage decoration. The bride and husband are seated on the stage, hence that becomes the limelight area. This occasion is mostly utilized to take wedding photographs, which serve as a lasting remembrance. As a result, selecting the finest solution for your stage decoration is critical.
With its lovely flowers and majestic pillars, the grand terrace provides elegance and beauty to your wedding. This will improvise the appearance of your wedding location as a whole. We also keep in mind that there is enough seating for the bride and groom as well as other essential wedding guests.
This stage decoration is ideal for people who want to make a statement at their wedding. This will allow your friends and family to capture some memorable moments from your wedding. This fantastic wedding stage decoration concept is ideal for capturing a family portrait. Everything about this concept is ethereal and wonderful.
We do stage decoration services in Gurgaon, Delhi/NCR for the following events
Stage Decoration Services for Wedding in Gurgaon, Delhi/NCR
Stage Decoration Services for Reception in Gurgaon, Delhi/NCR
Stage Decoration Services for Ring Ceremony in Gurgaon, Delhi/NCR
Stage Decoration Services for Birthday Party in Gurgaon, Delhi/NCR
Stage Decoration Services for Corporate Events in Gurgaon, Delhi/NCR